Free Printables!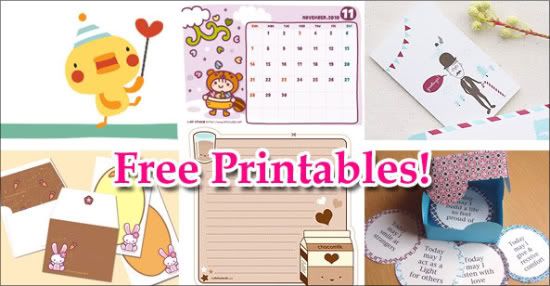 I love everything cute and free, so here are my latest finds:
Free Printables!
Got more? Please share in the comments! :D
EDIT// Oh I almost forgot one of my favorites (it was hiding in my bookmarks!):

A Print A Day – Very cute stuff! Calendars, notepads, 2-panel dolls, embroideries, tags and much more!