Gmail Themes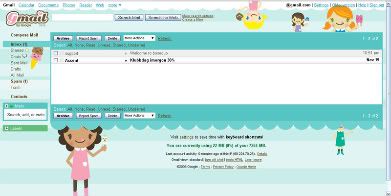 Click the image for a larger view!
I really adore some of the Gmail Themes available. Especially Candy, Shiny and Ninja. Now I no longer have to rely on the Better Gmail 2 addon to do the work!
Which one do you use?
How to change theme in Gmail: When logged in, click on Settings in upper right corner, and then choose Themes in the menu that appear under the heading Settings.