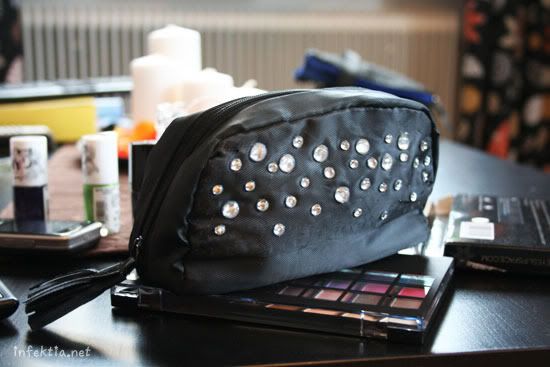 I recently bought (I've been buying lots of make up lately!) two Max Factor Facefinity Compact Foundation in the lightest shade called Porcelain at a very discounted price at Lyko. I also got a free make up bag with some mini make up (look at the nail polish, amazing brownish-red shade!) products as well! If you hurry and buy 2 Max Factor products from them, you can get a make up bag for free as well!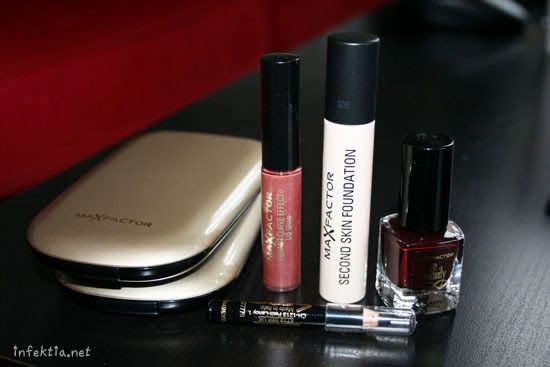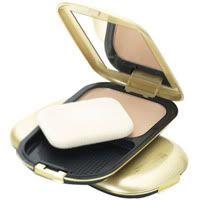 It's strange that I've never mentioned the Max Factor Facefinity Compact Foundation in the blog before because it is one of my favorite make up products of all time!
I've lost track of how many years I have used it!Loose mineral foundation is amazing but I just can't have a jar of powder in my bag, so a pressed foundation is the thing! The Facefinity is also the only pressed foundation that I have tried (so far) that matches my pale skin! It also does a fairly good job with covering my red areas (not as good as Lucy Minerals though!).
The only downside with it is that if you have dry skin, it tends to crack and make you look even drier. However, if I take care of my skin and moisturize it enough it gives a flawless look!
Related Posts
2 Responses to "Max Factor Facefinity"