NYX – Lime Sparkle Nail Polish
I just got home my order from CherryCulture. A few products from NYX. I think I have a new favorite among my nail polishes! It's Lime Sparkle, a lime green jelly base with golden green glitter, and it's incredible! Very bling bling!
In the pictures below I have three coats on, but that's not an issue since it's one of the most fast drying nail polishes I've ever tried (long lasting too!). My pictures are kind of crappy since it's so dark outside I couldn't get a good picture.
Here are a few swatches of NYX Lime Sparkle nail polish…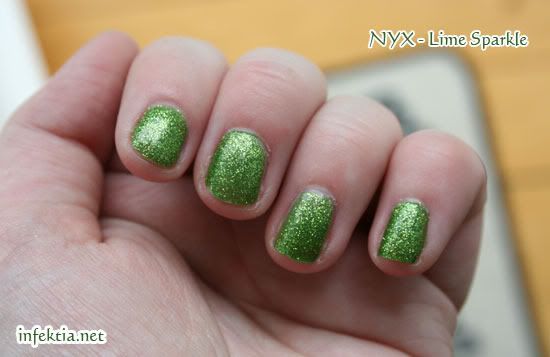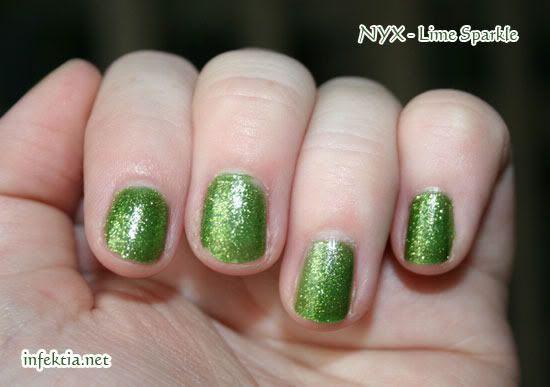 And here we have a few swatches from the pro's: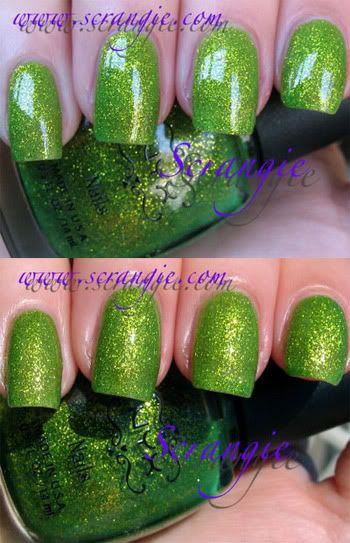 From Scrangie.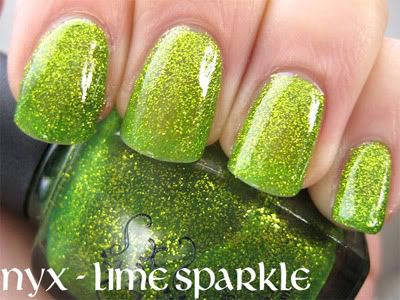 From Shimmer Kisser.