Some stuff from Elf!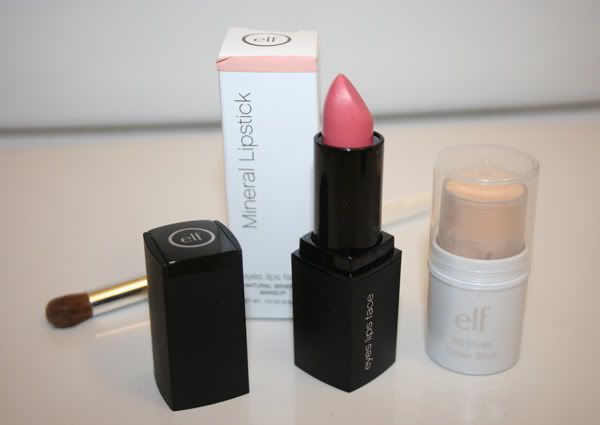 I recently bought some stuff from ELF (Eyes lips face) and this is what I got:
Mineral Lipstick – Nicely Nude
I was a bit disappointed since I thought the color would be more "nude" like the image on their website, but it was too pink/red for my taste.
All Over Cover Stick – Fair
Even though the color matched my skin quite good, I can't use it since my skin is too dry for it. What a shame. I was surprised that it smelled "sugar orange", I didn't notice that on the website.
Blending Eye Brush
This brush is really good! Not too soft and not too hard. Perfect to work with!
(Take a look at other ELF products I've bought!)