Wednesday, September 8th, 2010
Last year I came up with an idea that I would register and rate all the books I would read during one year. I blogged about every book (a Swedish blog) and added some notes to each and rated them. Now it's finished! I've finally completed a long term project ;).
I've read 66 books since last year and I've even have several periods when I didn't feel like reading at all. So I thought I should share a list with you guys, a list with books that's gotten 4 and 5 out of 5. I've linked them to Amazon so you can read more about them. If you want to read the titles in Swedish, take a look at this post!
I'v added a * to the books you really really should read!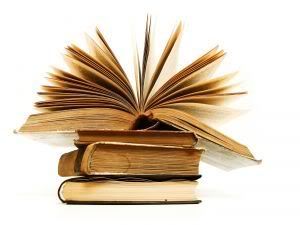 1 September 2009 – 1 September 2010
Rating 5: 12 books (in no particular order):
Rating 4: 19 books (in no particular order):
Paganinikontraktet by Lars Kepler (not translated to English yet)
Tillsammans by Anna Kåver och Åsa Nilsonne (Swedish)
Älskade Krig by Johanne Hildebrandt (Swedish)
Askungar av Kristina Olsson (Swedish)
xxxHolic by Clamp (Manga, 13 books, counted as one)
Hundraåringen som klev ut genom fönstret och försvann by Jonas Jonasson (Swedish) *
Ursäkta, men din själ dog nyss by Danny Wattin (Swedish)
Nattfåk by Johan Theorin (Swedish)
Lycka Nu by Titti Holmer (Swedish)
Diagnos: Gisslan by Peter Gissy (Swedish)
I'm not sure if I should continue with this for another year. Maybe.
Go a head and give me suggestions of books I should read!