Friday, August 13th, 2010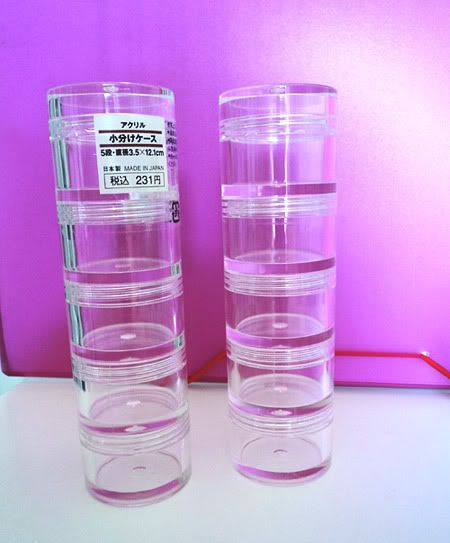 I bought these two acrylic stacking pots from Muji the other week. They are great! I use them for mineral samples, like eyeshadows and foundations. Purrrfect!
And I have to say that I love Muji, tons of brilliant and stylish organizing products and office supplies (they have tons of other stuff too).  Too bad I don't really have space for much more! ButI regret that I didn't buy a notebook or two while I was there!
(Swedish: Ni hittar Muji antingen online eller i utvalda Åhlens-butiker. Finns i  Umeå, Uppsala, Göteborg, Malmö, och ett flertal i Stockholm.)
Category Beauty | Tags: Tags: makeup, makeup organizer, makeup storage, makeup tips, muji,
Social Networks: Facebook, Twitter, Google Bookmarks, del.icio.us, StumbleUpon, Digg, Reddit, Posterous.