Wednesday, December 30th, 2009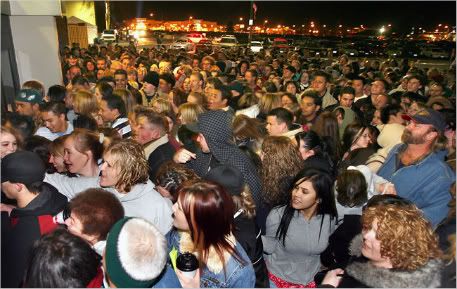 Do you think it would be safe to go out and see if there is something left from the Christmas sale today?  I'm in a shopping mood, but I can't stand crazy crowds. I'm the one sitting home eating what ever that is left until the crazy crowd is gone. But I think I have to re-fill my fridge today as well, sigh.
Did anyone pick up a real bargain this year?