Twelve South BookBook iPhone 4
Hittade ett häftigt fodral kallat Twelve South BookBook till iPhone 4 på eBay för ett par veckor sedan. Nu har ju jag visserligen inte en iPhone men spana kan man ju! Twelve South BookBook och ser ut som en gammal liten bok där man kan förvara telefonen på ena sidan och kreditkort på andra sidan. Hur snygg som helst! Synd att den inte finns till HTC!
Nu till det roliga! En prisjämförelse! Jag hittade detta fodral i en svensk webbutik också. "Häftigt" tänkte jag tills jag såg priset! Hos Playman kan man köpa fodralet för… *drumroll* … 619kr! (Edit: Finns också på Macoteket för 649kr om man nu vill betala ännu mer!) På eBay hittar man det för $1 (alltså ca 7kr – med gratis frakt). Dock kan jag ju inte säga att de på eBay är äkta vara. Men jag köper nog hellre från eBay i det här fallet! Dock bör man kanske vara försiktig så korten inte blir avmagnetiserade av telefonen, vet inte med säkerhet hur det ligger till med det dock.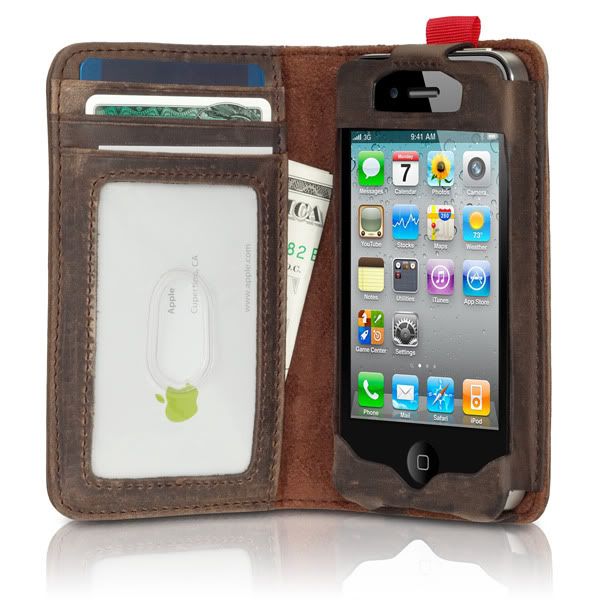 Loving the Twelve South BookBook case for iPhone 4! I have HTC though :/ In a Swedish shop you can get the Twelve South BookBook for about $88. On eBay you can get it for $1. Not sure if it's the real deal on eBay though, but I would rader buy it from eBay in this case!