Yume no Soko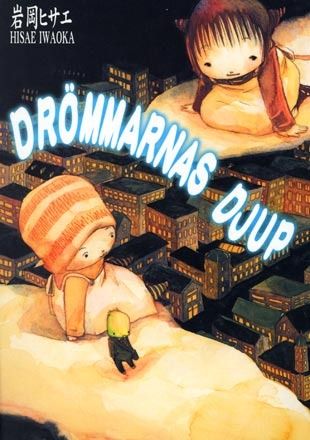 Jag läser som sagt mycket manga nu för tiden. Ska ta mig igenom allt biblioteket har tänkte jag ;) Läste färdigt Drömmarnas Djup (Yume no Soko) av Hisae Iwaoka igår och vad förvånad jag blev! Stilen är inte den traditionella när man tänker på manga men inte var den sämre för det! Det är en varm, vacker, vemodig och sorglig berättelse som verkligen berör! (Läs recension på SF-Bokhandeln)
Kan verkligen rekommendera den!
Drömmarnas djup är en varmhjärtad och gripande berättelse om en flicka som somnar så djupt en natt att hon hamnar på den plats som drömmar kommer från. Hon vet inte hur hon ska ta sig hem men blir erbjuden att jobba i en liten snabbköpsbutik som dykt upp från ingenstans. En butik, där känslor som inte kunnat utryckas, bevaras i burkar, och som besöks av vilsna själar som inte kan lämna drömmarnas värld.
- Ordbilder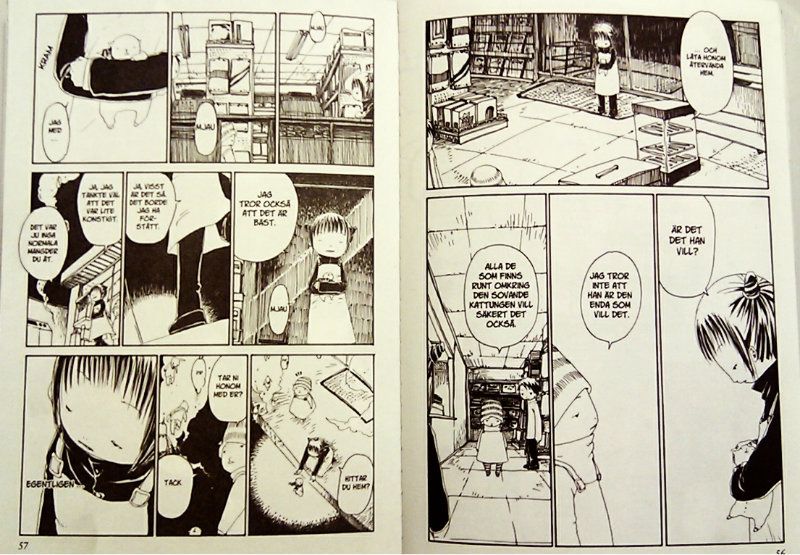 English: Yume no Soko – Depth of Dreams by Hisae Iwaoka is a beautiful and warm story! Read it!
Yume no Soko is a warm-hearted and moving story about a girl who falls asleep so deep one night that she ends up in the place where dreams come from. She does not know how she should go home but will be offered to work in a small supermarket that appeared from nowhere. A store, where emotions that could not be expressed are preserved in jars, and get frequent visits by lost souls who can not leave the world of dreams.
- Google Translate ;P